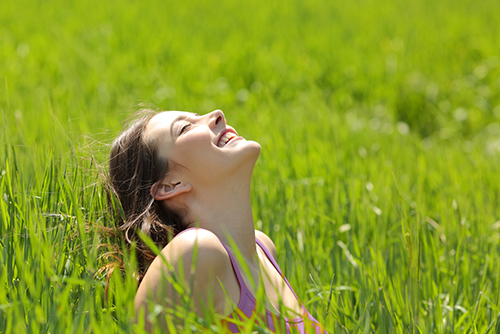 What is Emotion Focused Therapy?
Usually, emotions are positive and adaptive and their purpose is to guide us to experience important needs and encourage effective actions. "…emotions are crucial in capturing the wholeness of human functioning in that they are complex, integrative, organism based reactions to our perception of ourselves and the world." (Greenberg, Rice, and Elliott., 1997).
Emotion Focused Therapy has employed a set of strategies to help clients to develop their emotional intelligence skill. That is, by bringing it into awareness and by developing their ability to use their emotions as a guide for personal growth, to find direction and meaning, to identify and to resolve problems in their lives. One of the distinctive features of Emotion-Focused-Therapy is its therapeutic task analyses, developed by Rice and Greenberg (1984), in which tasks are rooted in the relational and dialogical therapeutic traditions of Person- centred and gestalt psychotherapies.
How can Emotion Focused Therapy Help?
In my Person-centred relational style, I work actively with the ideas of Emotion Focused Therapy and I have adapted a personal explanation of it to my clients, in which follows:
"Yourself is your machine which is the vehicle you have to survive; your emotions are the source of information of who you are and of the process in which you experience the things in your life (your survival). When you explore and express your emotions by releasing it, it's like you have changed the battery of your machine, as well as you have changed the oil, having washed your soul.
That is, your machine (yourself) is ready to take on again, charged with the knowledge of how you feel and also of what you need, therefore which direction to undertake. However, when you suppress your emotions and make yourself busy with everything else apart from what's going on inside you, your emotions become your demons that eat you alive inside and take your mechanisms (inner resources) away, as most importantly your self-esteem.
That is, without self-esteem you are not important to yourself, your wishes, your dreams, your life and the fact you're suffering are dismissed. In this case, you end up losing yourself down the line and life becomes too hard to bear, without knowing who you are."
---
Finally, my therapeutic work involves exploring and expressing your suppressed or dismissed emotions and bring them into life; by helping you becoming aware of, accept and make sense of your emotional experience. This facilitates in the help of letting your emotions "be", letting them (suppressed demons) out of your system and freeing you to live your life to your full potential.
In this light, by being true to the core principles of person-centred approach, as Empathy, Congruence and Unconditional Positive Regard, I am willing and not afraid to hold your emotions and be with you in your journey to self-healing.
It seems to me that at bottom each person is asking, 'Who am I really? How can I get in touch with this real self, underlying all my surface behaviour? How can I become myself?

– Carl Rogers
Please get in touch
Alternatively, you can call me on 07449 484819
Feel free to text my mobile number with your name and telephone number and I will phone you back as soon as I am available.
– Janaina
Contact me today
Latest News