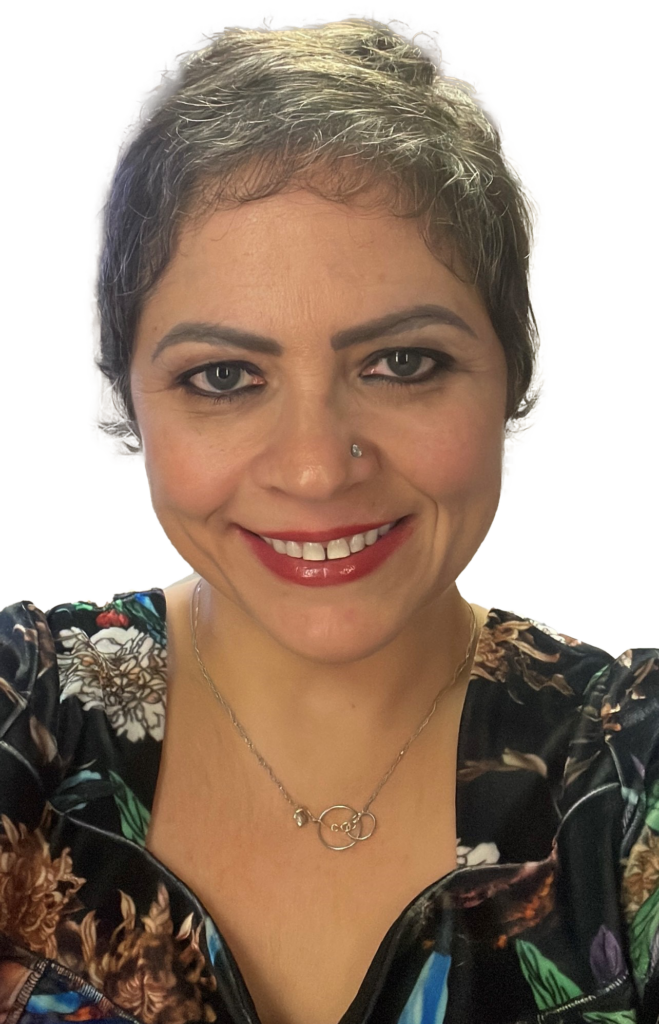 My name is Janaina Mahe and I work extremely well with emotions allowing you to activate and focus on your emotional state and thus helping you to change problematic emotional situations or unwanted self- experiences.
In this context, it is vital for you to know the importance of the exploration and expression of your emotions in our sessions, in the moment by moment process. That is, in our therapy sessions we can use your emotions as the path in which will direct us to what is important for you. Also, through this knowledge you can find out what you need to do, find out who you are and hopefully become that person.
Qualifications

Qualified Mindfulness Teacher- UK College of Mindfulness Meditation England – Mindfulness Now – Certification – Approved by the British Psychological Society
February 2022- London

INTENSIVE WORKSHOP:
UNDERSTANDING THE POWER OF YOUR MIND
October 2017- London

POSTGRADUATE DIPLOMA IN COUNSELLING PRACTICE (HUMANISTIC)
University of Wales Trinity Saint David Swansea (Level 7) – 2014

CERTIFICATE IN COUNSELLING SKILLS LEVEL 4
Neath Port-Talbot College – 2012

CERTIFICATE IN COUNSELLING SKILLS LEVEL 3
Neath Port-Talbot College – 2011

INTRODUCTION TO COUNSELLING LEVEL 1 AND 2
Neath Port-Talbot College – 2010
Unfortunately, sometimes emotional expression is associated with a sign of weakness or even shame, due to many different factors including upbringing and culture. However, I come from a country (Brazil) in which expressing emotions is part of being human! In this light, this reflects positively in my style and in my congruent way of being, as I am very much in contact with my own emotions and similarly I feel completely comfortable in embracing my client`s displaying of emotion. Nevertheless, I offer my counselling services according to your needs and the therapeutic work with emotions takes place in your own time, only when you feel ready to explore and express your emotional state.
Personally, I believe that most of ill mental health issues are sicknesses of the soul, caused by a disconnection within, which stems from somewhere down the person`s life history. In this context, I have found within my practice people that have come to see me are only existing in life rather than living life. Although they have presented different mental health issues and diagnostics, nevertheless usually they feel lost within themselves and have become prisoners of their own mind, which is locked in the past or in the future rather than in the present.
Hence, the core of my therapeutic style is with regards to help my clients to integrate the scarred parts of the self, with the support in the formation of self-esteem, through the learning of self-acceptance and self-authenticity. In this light, I work with the concept that to find self-esteem is to find a connection within ourselves, which we can actually hear and listen actively to our internal voice. That is, by feeling our emotions and expressing them, by connecting to our organismic value and having a contact within our felt sense; similarly, by trusting our "gut". Only then can we access strong and authentic contact with others and with life itself, at a present time."
Finally, my therapeutic work involves exploring and expressing your suppressed or dismissed emotions and bring them into life; by helping you becoming aware of, accept and make sense of your emotional experience. This facilitates in the help of letting your emotions "be", letting them (suppressed demons) out of your system and freeing you to live your life to your full potential. In this light, by being true to the core principles of person-centred approach, as Empathy, Congruence and Unconditional Positive Regard, I am willing and not afraid to hold your emotions and be with you in your journey to self-healing.
Janaina was understanding and has helped me to help myself. She is wonderful at her work.
She is non-judgemental, acutely listens, I leave the sessions feeling ready to take on the world and that I am not alone. I wouldn't be here without all the help and support that I have received.
Training
Attachment Science in Action: Emotionally Focused Couple and Individual Therapy- Dr Sue Johnson – workshop / June 2021

Meditation Course Salzberg 2021

Currently training to become a supervisor-CSTD Bath- Centre for Supervision Training and Development Ltd- January 2020

The Association for Psychological Therapy-accredited course-  ACT Essentials (acceptance as commitment therapy) June- July 2020 

Duality -Energy Healing – Jeffrey Allen – 2019

Online Private Practice 2018- Communication: Can you understand me? 

Intensive Workshop: Understanding the Power of Your Mind – October 2017- London

Somatic Trauma Training with Babette Rothschild: 12 day in-depth course developed by Babette Rothschild- author of the bestselling " The Body Remembers: The Psychophysiology of Trauma and Trauma Treatment" – Central London – 2016 / 2017

Making Trauma Therapy Safer with Babette Rothschild – Central London, 2015

Group work Facilitation Gestalt course – Developing effective facilitative skills – Gestalt Centre – London – 2015.

The Nature of Trauma and Dissociation – 2015

Beating Bipolar – 2015

UK/ European Symposium on Addictive disorders – 2015

Introduction to building a coaching approach within counselling practice – 2015

Gestalt Therapy – An Introduction – 2013

Transactional Analyses: An Introduction – 2013

Working with victims of domestic violence – 2012

Working with victims of sexual abuse – 2012

Working with people bereaved through homicide and criminal road traffic collisions – 2012

Working with LGBT – Lesbians, Gays, Bisexual and Transgender – 2012

Supporting Young Victims – 2012

Mental Health Awareness Course – 2012

ASIST Course: Applied Suicidal Intervention Skills training (ASIST) – 2012

I have introduced a coaching approach alongside to my current practice of counselling
Please get in touch
Alternatively, you can call me on 07449 484819
Feel free to text my mobile number with your name and telephone number and I will phone you back as soon as I am available.
– Janaina
Contact me today