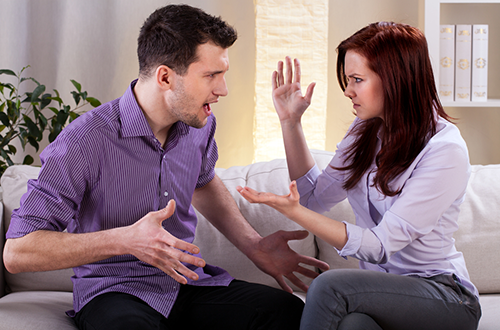 What is Couple Counselling?
Emotion Focused Therapy (EFT) for couples is a lead edge couple's therapy and it is based on the 50 years of research into bonding, both couples bonding and mother and child bonding. The fact that it is based on this bonding research and science means that EFT therapist has a Map, a Map to what matters in intimate relationships and how they work, a Map to how they go wrong and a Map to what is needed to put them right.
EFT is like a conversation between Carl Rogers "The father of Experiential Therapy", Salvador Minuchin "who is the father of systemic Therapy" and including John Bolby "who founded the science of attachment and natural bonding".
EFT is experiential as it focuses on how people experiences their relationship, how they put together their emotional experience , express those emotions – it is systemic as it looks at the whole relationship and the patterns in the relationship and how couples get stack in very negative patterns and how we can help them shift their emotional signals, change the dynamic and create more positive bonding patterns. The goal in EFT is not just to change the way you and your partner fight- but to enable you both to negotiate your issues or feel more satisfied with each other. The upmost goal in EFT is to create a more secure emotional bond.
How can Couple Counselling Help?
EFT focus on the present, change happens in the present in the relationship, what happens in the session, in the interaction between the couple and in the process where the therapist guides the client to go deeper into their emotional experience , make sense of that experience , find aspects on that experience they don't usually pay attention to and put that experience together in a new way- constantly validating and supporting and creating safety in the session and helping people making sense what's going on at the present-right in the session.
As your counselling sessions progress, you and your partner may find a way of overcoming your problems, or you may decide it is time to part ways. Either way, hopefully counselling will offer you the space to grow and decide what you would like the future to hold for both of you.
We use our mind not to discover facts but to hide them. One of the things the screen hides the most effectively is the body, our own body, by which I mean, the ins and outs of it, its interior.

Like a veil thrown over the skin to secure its modesty, the screen partially removes from the mind the inner states of the body, those that constitute the flow of life as it wanders in the journey of each day.

– Antonio Damasio.
Please get in touch
Alternatively, you can call me on 07449 484819
Feel free to text my mobile number with your name and telephone number and I will phone you back as soon as I am available.
– Janaina
Contact me today
Latest News